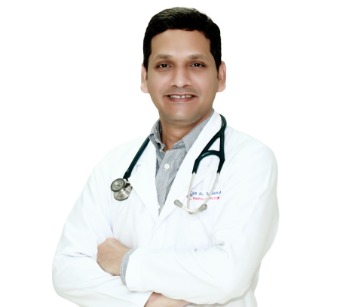 DR Srikanth Siddam
Specialist Internist
Internal Medicine
MBBS, MD
8 years of experience
Falaj Al Qabail (Oman)
About DR Srikanth Siddam
Dr Srikanth Siddam is an excellent Specialist in Internal medicine with many years of outstanding clinical experience to back him. With a majority of his experience being in Critical care medicine, he excels in managing the patients in the medical ICU and handles demanding situations in the Emergency care section with aplomb. He provides timely diagnosis and treatments to acute and trauma care patients here and performs minor surgical procedures like suturing and wound closing where necessary.  He has attended many conferences and workshops and addressed various medical awareness campaigns.
Excellence & Experience
Area of excellence
Diabetes
Hypertension
Thyroid disorders
Infectious Diseases
Level of Experience
Nightingale Hospital – Hyderabad - 2014-2016
Global Hospital, Hyderabad - 2011-2013
Awards & Academics
Academics Details
MD (Internal Medicine) – Kasturba Medical College, Mangalore - 2011
MBBS – Siddhartha Medical College, Vijayawada
Out Patient Timings
The outpatient timings at Badr Al Samaa Hospitals have been planned in such a way that your choice of doctor is available whenever you are free.
Sunday
9:00 AM - 1:00 PM
Falaj Al Qabail - Oman
5:00 PM - 9:00 PM
Falaj Al Qabail - Oman
Monday
9:00 AM - 1:00 PM
Falaj Al Qabail - Oman
5:00 PM - 9:00 PM
Falaj Al Qabail - Oman
Tuesday
9:00 AM - 1:00 PM
Falaj Al Qabail - Oman
5:00 PM - 9:00 PM
Falaj Al Qabail - Oman
Wednesday
9:00 AM - 1:00 PM
Falaj Al Qabail - Oman
5:00 PM - 9:00 PM
Falaj Al Qabail - Oman
Thursday
9:00 AM - 1:00 PM
Falaj Al Qabail - Oman
5:00 PM - 9:00 PM
Falaj Al Qabail - Oman
Friday
9:00 AM - 1:00 PM
Falaj Al Qabail - Oman
5:00 PM - 9:00 PM
Falaj Al Qabail - Oman
Saturday