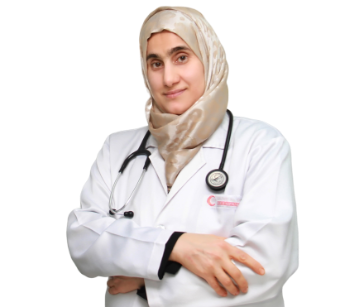 Dr Wasan Adnan Al Kaban
General Practitioner
General Practice
MBChB
24 years of experience
Falaj Al Qabail (Oman)
About Dr Wasan Adnan Al Kaban
Dr Wasan Adnan Al Kaban is an excellent General Practitioner with a vast treasure trove of clinical experience, having worked in multiple countries. With over 20 years of experience to back him, Dr Wasan Adnan Al Kaban excels in providing general medical care to both adult and paediatric patients. He handles infectious and non-infectious conditions with equal care and follows up with patients who have chronic diseases. His experience in medical and surgical training comes to good use in the Emergency section of the hospital where he manages patients in acute and traumatic conditions. He is excellent in making quick diagnosis and providing timely treatments.
Excellence & Experience
Area of excellence
Diabetes
Hypertension
Respiratory medicine
Asthma and Allergies
Women and child health
Emergency & Critical Care medicine
Level of Experience
General practitioner - Tikrit Hospital and Basrah General Hospital - 1997- 2017
Awards & Academics
Academics Details
MBChB - Basrah University, Iraq - 1997
MS Physio -Tikrit University, Iraq - 2010
Out Patient Timings
The outpatient timings at Badr Al Samaa Hospitals have been planned in such a way that your choice of doctor is available whenever you are free.
| | | |
| --- | --- | --- |
| Sunday | Falaj Al Qabail - Oman | Falaj Al Qabail - Oman |
| Monday | Falaj Al Qabail - Oman | Falaj Al Qabail - Oman |
| Tuesday | Falaj Al Qabail - Oman | Falaj Al Qabail - Oman |
| Wednesday | Falaj Al Qabail - Oman | Falaj Al Qabail - Oman |
| Thursday | Falaj Al Qabail - Oman | Falaj Al Qabail - Oman |
| Friday | Falaj Al Qabail - Oman | Falaj Al Qabail - Oman |
| Saturday | Falaj Al Qabail - Oman | Falaj Al Qabail - Oman |