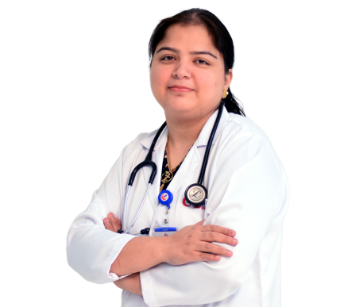 DR NEHA DANISH SARDAR
MBBS, MD, Obstetrics & Gynaecology
Specialist
9+ years of experience
Falaj Al Qabail (Oman)
About DR NEHA DANISH SARDAR
Dr. Sardar is a specialist Obstetrician, Gynecologist and Infertility Specialist and has conducted more than 3500 deliveries and over 1600 cesarean sections. She has managed High Risk Cases like Pre-eclampsia, Eclampsia, Ectopic pregnancies, uterine rupture, PPH and Uterine inversion. She is also trained in management of medical diseases complicating Pregnancy. She has been trained in Laparoscopic Hysterectomies/open surgeries. She has also successfully treated a large number of infertility patients. Dr Sardar has attended and presented several papers at national and international conferences. She is up- to-date with the latest interventions and technologies in the field of Medicine.
Excellence & Experience
Area of excellence
High Risk Obstetrics
Infertility
Urogynaecology
Laparoscopy
Level of Experience
Worked as Asst. Professor at Seth G.S Medical College and KEM Hospital
Worked as Senior Registrar at T.N Nair medical college & Hospital
Worked as Clinical Associate at Nobel Care Hospital
3 Years training of Obstetrics and Gynecology from Assam Medical College & Hospital
Specialist Obstetrician Gynaecologist at Badr Al Samma Group of Hospitals since November 2013
Awards & Academics
Academics Details
MBBS – MGM Medical College, Navi Mumbai
MD - Assam Medical College Hospital
MRGOG (Part 3 result pending) - London
MRCPI (Final result pending) - Ireland
Videos of DR NEHA DANISH SARDAR
You can get to know more details here about the doctor who will be treating you, and their professional expertise in their field of specialisation.
Top Procedures Done By DR NEHA DANISH SARDAR
Out Patient Timings
The outpatient timings at Badr Al Samaa Hospitals have been planned in such a way that your choice of doctor is available whenever you are free.
Sunday
9:00 AM - 1:00 PM
Falaj Al Qabail - Oman
5:00 PM - 9:00 PM
Falaj Al Qabail - Oman
Monday
9:00 AM - 1:00 PM
Falaj Al Qabail - Oman
5:00 PM - 9:00 PM
Falaj Al Qabail - Oman
Tuesday
9:00 AM - 1:00 PM
Falaj Al Qabail - Oman
5:00 PM - 9:00 PM
Falaj Al Qabail - Oman
Wednesday
9:00 AM - 1:00 PM
Falaj Al Qabail - Oman
5:00 PM - 9:00 PM
Falaj Al Qabail - Oman
Thursday
9:00 AM - 1:00 PM
Falaj Al Qabail - Oman
5:00 PM - 9:00 PM
Falaj Al Qabail - Oman
Friday
Saturday
9:00 AM - 1:00 PM
Falaj Al Qabail - Oman
5:00 PM - 9:00 PM
Falaj Al Qabail - Oman
Blogs Written by DR NEHA DANISH SARDAR