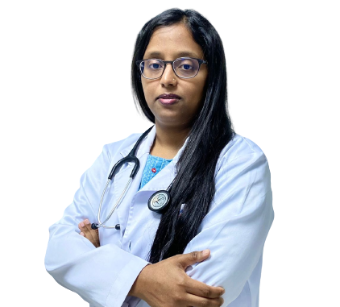 DR Jahin Siddiqui

Specialist Ophthalmologist

Ophthalmology
MBBS, DNB Ophthalmology, FICO, MRCS (Glas)

9 years of experience
Falaj Al Qabail (Oman)
About DR Jahin Siddiqui

Dr Jahin Siddiqui is dedicated and highly learned Ophthalmologist with good experience in field of ophthalmology. She is very well trained in assessment, diagnosis and treatment of various eye diseases. She believes in educating people for maintaining good eye health for optimal health outcomes. Dr Jahin is member of different professional medical bodies and believes in keeping her knowledge base updated by attending conferences and CMES regularly.

Excellence & Experience
Area of excellence
Comprehensive Eye Examination
Refraction and Glass prescription
Evaluation and Management of Glaucoma
Diabetic Retinopathy and Hypertensive Retinopathy Screening
Trauma Care and Corneal Foreign Body Removal
Occupational Health Check Ups
Conjunctivitis and Keratitis Management
Awards & Academics
Academics Details
MBBS, Maharashtra University of Health Science, Nashik, India (2009)
DNB (Ophthalmology) National Board of Examination, New Delhi, India (2014)
The International Federation of Gynaecology and Obstetrics (FICO) (2021)
MRCS (Glasgow) (2022)
Out Patient Timings
The outpatient timings at Badr Al Samaa Hospitals have been planned in such a way that your choice of doctor is available whenever you are free.
Sunday
9:00 AM - 1:00 PM
Falaj Al Qabail - Oman
5:00 PM - 9:00 PM
Falaj Al Qabail - Oman
Monday
9:00 AM - 1:00 PM
Falaj Al Qabail - Oman
5:00 PM - 9:00 PM
Falaj Al Qabail - Oman
Tuesday
9:00 AM - 1:00 PM
Falaj Al Qabail - Oman
5:00 PM - 9:00 PM
Falaj Al Qabail - Oman
Wednesday
9:00 AM - 1:00 PM
Falaj Al Qabail - Oman
5:00 PM - 9:00 PM
Falaj Al Qabail - Oman
Thursday
9:00 AM - 1:00 PM
Falaj Al Qabail - Oman
5:00 PM - 9:00 PM
Falaj Al Qabail - Oman
Friday
Saturday
9:00 AM - 1:00 PM
Falaj Al Qabail - Oman
5:00 PM - 9:00 PM
Falaj Al Qabail - Oman